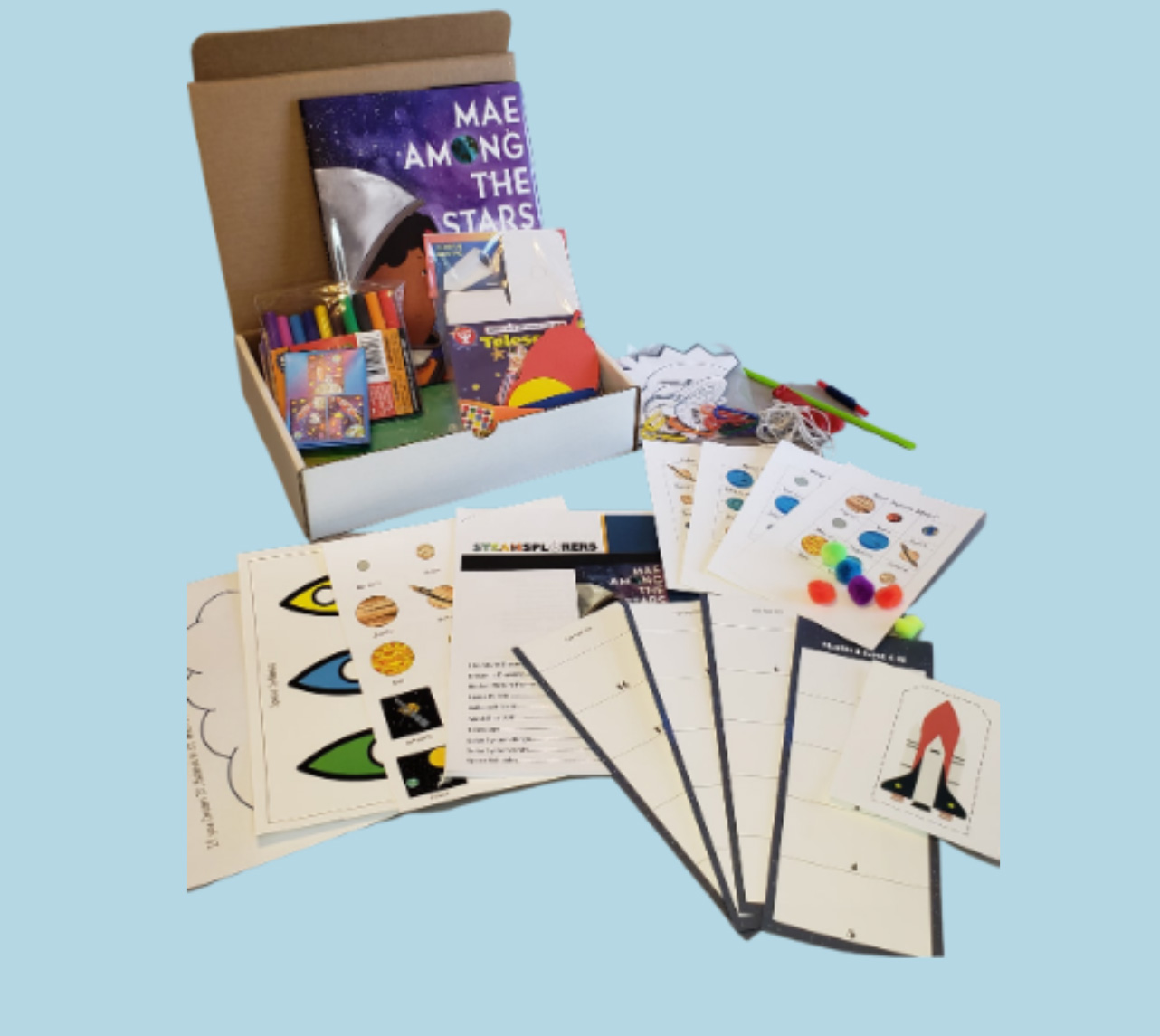 To celebrate Black History Month, February's box features the book Mae Among the Stars. It is the story is about Mae Jemison, the first African American woman to go to space, and how her parents encouraged her despite others not believing she could do because of her race and gender. Activities are centered around achieving your dreams and space science. Supplies are limited, so order today.
Activities Included:
Mae Among the Stars

by Roda Almed

Discussion questions to go along with the book

Build a telescope.

Learn about rocket propulsion in this month's science activity.

Learn to identify the planets with Solar System Bingo.

Create a hanging solar system craft to learn about the planets.

Space Syllables -This activity will help your child be on track with reading skills.

Math Blast Off- Meet your child where he or she is with a math activity that can be used to teach/reinforce numeral identification, counting, counting backwards, and addition and subtraction on a number line.

Have your child draw his her own dream.

Create a picture frame rocket.

A space themed puzzle is include to work on your child's problem solving skills.